Beetel FWP F1K GSM Phone
GSM Phone
Smart Technology that brings people together. We power communication that drives business. Communicating Empowering. Transforming.
Key features
Speed dial.

Calculator 200 SMS.

50 hours Standby time.
Description
The Beetel F1K Fixed wireless phone is a very good choice when you want more mobility inside your home or office. It has a high performance, detachable TNC Antenna which works wonders and gives great connectivity even in low network areas. It supports Quad band GSM Voice Calling making it compatible with all major networks for carefree operation. The device can also be used to send and receive text messages easily, with a maximum storage capacity of 200 text messages. With a net weight of 730 grams, a long battery standby of 50 hours and talk time of 3 hours, the Beetel F1K Fixed wireless phone is a an excellent cordless phone. Other features include a speaker-phone, an alarm function with snooze feature and even a basic calculator.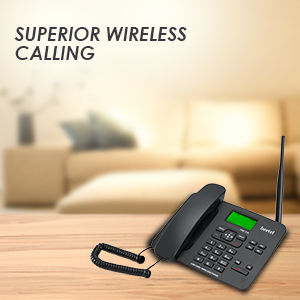 SIM BASED WIRELESS PHONE
The Beetel F1K Fixed Wireless Phone supports Single SIM operation for easy voice calling. Enjoy wireless mobility and clear audio quality with the high-performance TNC Antenna which gives you great connectivity even in low network areas. Now, take your conversation with you with wireless ease.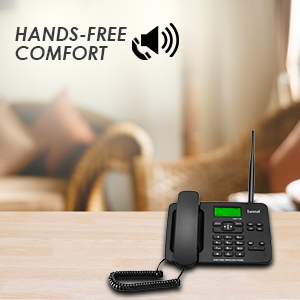 HANDSFREE OPERATION
Don't lose track of your conversations when your hands are busy taking care of other activities. The Beetel F1K phone comes with a great speaker phone so you can conduct your conversations hands-free. Moreover, the adjustable receiver volume lets you control the privacy of your calls wherever you go.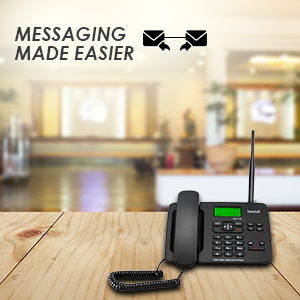 MESSAGING
Now send and receive text messages straight from your fixed wireless phone. The easy interface lets you browse through all your messages while allowing storage for up to 200 messages.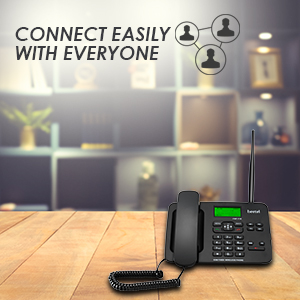 PHONEBOOK
The F1K Fixed Wireless Phone also comes with a large phone book storage. The phone book can comfortably hold 500 user entries with their names, so you can connect to your family, friends or colleagues with perfect ease.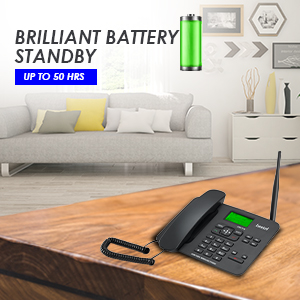 TALKTIME
With an impressive 50 hours of standby time, you won't need to worry about your phone's charging level before calling. The Beetel F1K gives you 3 hours of uninterrupted and comfortable talk time so you can enjoy your conversations with your loved ones in great clarity.